You'll notice some exciting new features, functionality, and an enhanced user experience on your 4giving campaign page. We will walk through some of those enhancements below and also give you a glimpse of what is yet to come this month...
New features and functionality:
Donation Comments: Donors can now leave a comment with their gift to inspire others to support your cause. With comments, you can encourage donors to enter messages of support, tribute, or a special note.




Organization Profile Page: Showcase your organization's individual fundraising campaigns and causes under one organization profile page. Donors can quickly and easily see your goals and how you are supporting your community. The profile page also allows supporters to be more aware of your multiple causes.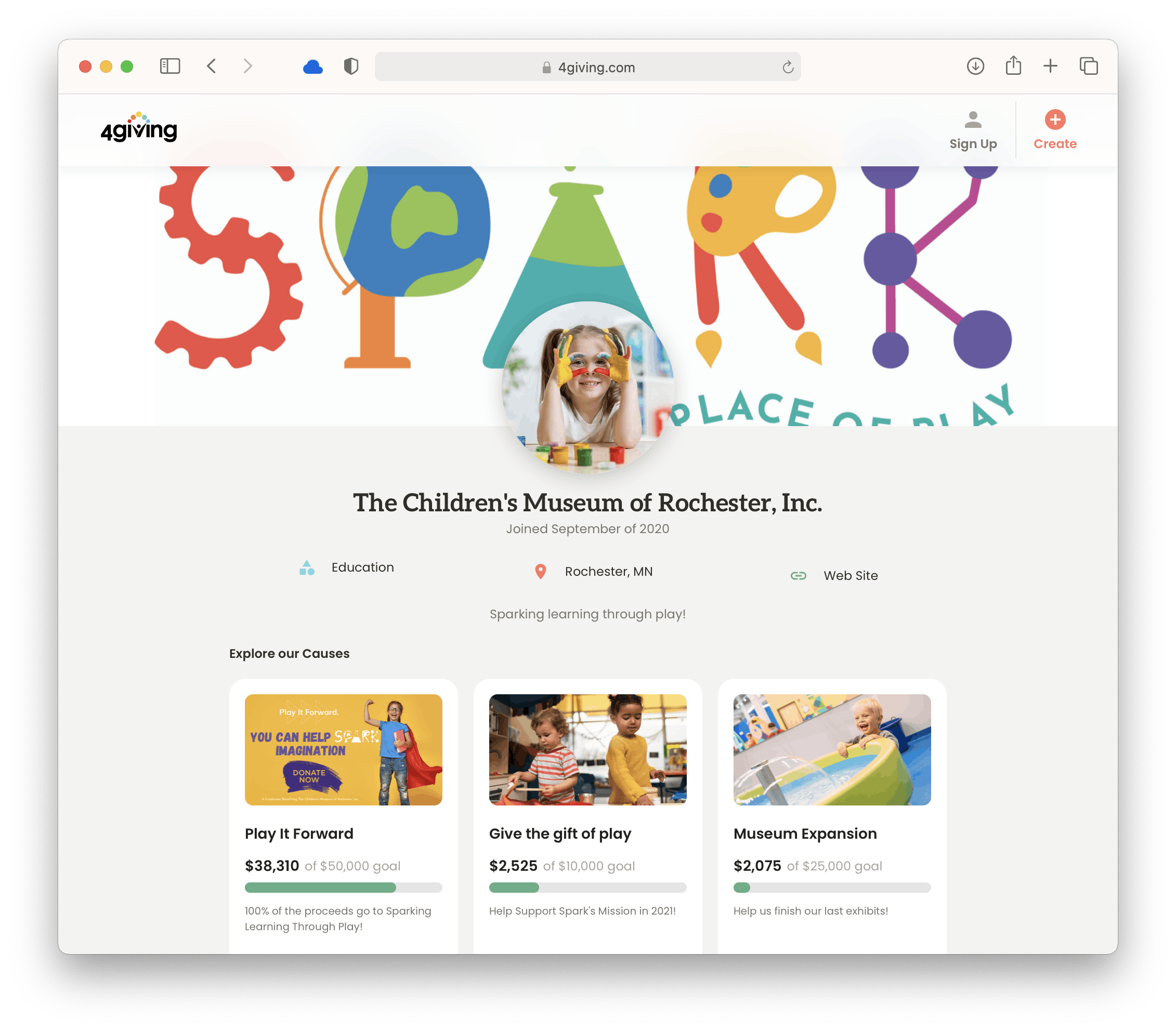 Campaign page enhancements:
It is now easier than ever to convert and inspire donors to raise awareness and encourage donations for your cause. Showcasing the number of donors and the percentage of the goal raised is a motivating factor for donors to give. And, increasing the prominence of social media icons allows supporters to easily advocate and spread awareness for your cause.
Highlighting donations to inspire more generosity with an enhanced visual display of donation values.
More to come later this month:
Many of the changes we are making are to set the table many more exciting features to come! We are redefining the concept of creating teams and supporters for your cause. Here is a glimpse of what is to come...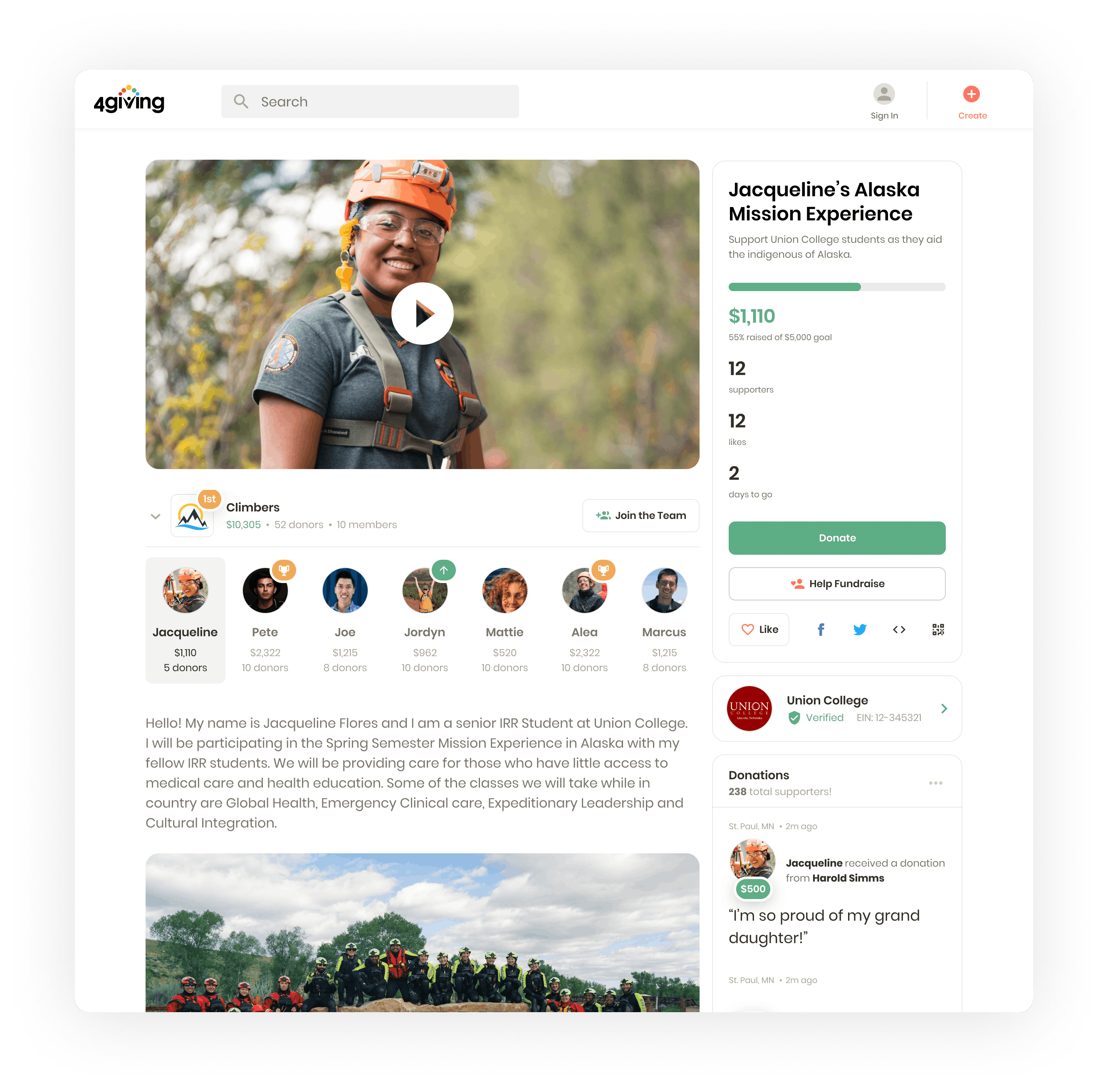 Details and an announcement on teams coming soon!
If we can help you with your fundraising efforts, please reach out, we are inspired by your generosity!
Have you heard about the 4giving Boost program? If you haven't enrolled, you are missing out. Learn more and click to enroll.
Happy Fundraising,
The 4giving Team